The ultimate goal of the LAMNS Research Support Group (RSG) is to increase the amount and quality of library, archives and museum research in Nova Scotia. This is a "Work in Progress" group, where members can learn about research, communicate research projects to each other, pose questions to the group, practice presentations, and create constructive feedback – drawing on the strengths of the group to raise the level of research for all.
Read more about the RSG in the 2016 International Information and Library Review Journal column entitled "Work in Progress: The Libraries Nova Scotia Research Support Group".
(Please note: this links to a database reference for the article. Depending on your library's database subscription, there may be a cost to access)
Research Support Group Lead
Nicole Carter, Reference & Research Librarian
Saint Mary's University
nicole.carter@smu.ca
Join the Email List
To subscribe or unsubscribe to the email list, send an email to SYSPL@novascotia.ca asking to join or leave the LAMNS Research Support Group.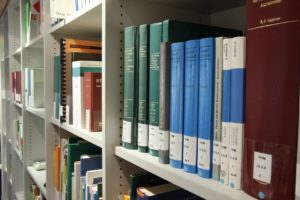 Friendly Review Service
The Friendly Review Services is a resource for confidential, impartial, and constructive feedback for papers, abstracts and conference posters.
Grants Directory
APLA Memorial Award
Financial assistance is available, from the APLA Memorial Trust, for study and research. Projects which contribute to the professional development of the applicant and benefit the profession are encouraged. To apply, send a letter outlining your proposed research and estimated costs and a copy of your curriculum vitae. Applications must be submitted by March 31 of each year
APLA General Activities fund 
The General Activities Fund provides grants for projects or activities which will further the aims and objectives of APLA. Applications will be considered based on the availability of funds. Applications should be submitted (email preferred) by September 15 of each year. Applications may be considered at any time pending available funds.
Carroll Preston Baber Research Grant 
The Carroll Preston Baber Research Grant is given annually to one or more librarians or library educators who will conduct innovative research that could lead to an improvement in services to any specified group(s) of people. The project should aim to answer a question that is of vital importance to the library community and the researchers should plan to provide documentation of the results of their work. The Jury would welcome proposals that involve innovative uses of technology and proposals that involve cooperation between libraries, between libraries and other agencies, or between librarians and persons in other disciplines.
CAUL-CBUA Collaborative Research & Innovation Grant
This grant supports new or established librarians, working in a CAUL-CBUA member institution, who aspire to, or are, actively engaged in research. It is intended to encourage collaborative research across the academic libraries in the region and recognize innovation. Two grants of up to $1,000 each are awarded annually, when merited, to help achieve the following objectives:
to support new or established practitioners working in academic libraries conducting research with the intent to share results through publication and/or conference presentations;
to encourage and support collaborative research undertaken by practitioners in the field of academic librarianship;
to promote research in the field of academic librarianship that is evidence-based and applicable to the Region.
An award of $500 to recognize a recent innovative practice or service may also be awarded to a CAUL-CBUA librarian or team of librarians.
Helen Creighton Folklore Society Grants-in-Aid
The Helen Creighton Folklore Society invites applications for Grants-in-Aid to scholars, researchers, museums, and archives for projects relating to folklore research, collection, and publication. Priority will be given to research that has relevance to the Atlantic Canada Region. These grants are intended to provide encouragement, though not sole support, for research or publication projects. Priority will be given to innovative projects by students and/or independent researchers or institutions that may not have access to other sources of funding. Grants are normally up to $750, with the possibility of renewal in subsequent years.
Nova Scotia Museum Research Grants Program
The Nova Scotia Museum Research Grant Program, administered by the museum's board of governors, annually contributes funding toward research projects that improve Nova Scotians' understanding of heritage or offer a different interpretation of our province's cultural history. Results from the research can generate artifacts and specimens for the provincial collections.